Sponsored Post
Requirements for Branch Office Network Monitoring
For the past 15 years, there's been a shift in how people work, where they work from and how they connect to "work". Employees are no longer tethered to headquarters, their offices or tied to slower complicated VPN services.
Additionally, the way people work and where they work from has changed. Along with flexible work hours, employees want workplace flexibility. And with such a competitive job market, employers have to deliver! Flexible work environments offer tremendous benefits such as improved productivity and morale, reduced stress levels and better work-life balance which builds trust and commitment.
The Harvard Business Review, in 2018, surveyed employees and found that 96% of employees said they needed more flexibility in their work environment but less than half had it.
How Remote Users Literally Connect
Branch or remote offices are undergoing sweeping changes or network transformations so employers can provide a best-in-class user experience for remote users. The desire to work remotely, at any time and from anywhere, is one factor that has increased the demands on business networks.
Flexible and Fast
Along with the flexibility demands for business networks end-users want great performance. Nowadays, consumers are used to fast network speeds and instant on-demand services like Netflix streaming.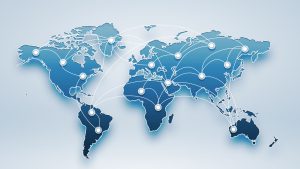 Factors affecting branch office networking include:
Response and application performance times for corporate and SaaS applications
Video, Voice, and Collaboration capacity and the different suites or applications that end-users are using
Network security changes
Branch router upgrades and management cost and overhead
Digital Experience Monitoring demands from headquarters to the branch office
Increased demands and the consumerization of Information Technology need for more agile and speedier network technologies in the branch office. Just when IT thought it was going to get easier with the shift to the cloud, they throw this whole "customer experience" into the mix.
SD-WAN To The Rescue
SD-WAN technology has become the new de-factor standard for helping businesses upgrade their networks to deal with these challenges. The good old days of deploying MPLS or dedicated lines are gone if you care about delivering a superior user experience and being agile.
The benefits of SD-WAN over legacy WANs include:
More Cost Effective: Traditional WANs that connected back up to headquarters via MPLS and dedicated lines were expensive. SD-WAN is much less expensive because routing can be optimized over various different network topologies in real time.
Transport Independence: SD-WAN is entirely virtualized and doesn't require a single transport such as MPLS. This greatly enhances flexibility and therefore cost.
Improved Performance: Network virtualization delivers improved user experience especially for remote offices accessing Office 365. Remote users no longer have to back-haul traffic to get to Exchange, SharePoint, Teams or Skype and response times are better.
Improved Security: SD-BRANCH solutions are able to integrate different local (or cloud) filtering solutions which can lower latency and improve application delivery times. No more routing traffic to HQ just for proxy filtering.
With Great Flexibility, Comes Great Responsibility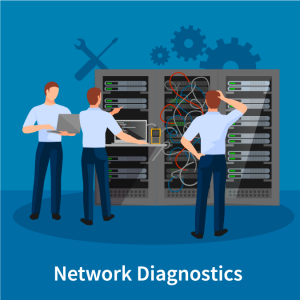 With the flexibility that SD-WAN and SD-BRANCH devices provide, comes a greater demand for measuring and ensuring acceptable end-user satisfaction and performance. If traffic and routing can be altered dynamically based on cost and capacity someone better be making sure that performance is acceptable too.
And that's where Digital Experience Monitoring (DEM) solutions come in. DEM solutions proactively measure network and application performance using synthetic transactions and sensors or probes. And the best DEM solutions also include support for Real Use Monitoring (RUM).
The ultimate goal of a DEM solution is to ensure great employee experiences including acceptable latency, page loading, Mean Opinion Scores (MOS), connectivity and uptime. Both synthetic and real user monitoring provide benefits.
Cloud-based, Accessible Everywhere
Choosing a Digital Experience Monitoring solution is critical to the success of your network transformations and ongoing SaaS/Cloud utilization. General requirements are detailed below but one worth calling out in the beginning is choosing a DEM solution that is cloud native or "born-in-the-cloud".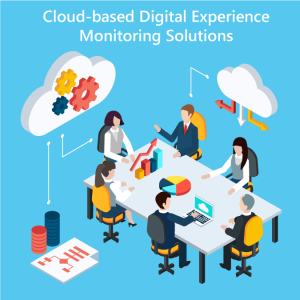 A cloud-based DEM solution is accessible and available from every branch office and remote user location. Using a cloud-based DEM solution ensures high availability for immediate troubleshooting and alerting. Back-hauling performance data for troubleshooting over legacy WAN-links can potentially exacerbate slow network conditions.
The following are additional requirements for a branch office end user experience monitoring solution:
Synthetic and Real User Monitoring (RUM) in a single platform
Its critical to support both passive and active monitoring in a single platform to solve all of your use cases. Proactive branch office monitoring requires active, synthetic transactions. Remote users that are telecommuting or on the road are often best served by passive real user monitoring.
Behind the firewall, inside-out application monitoring
Remote office DEM solutions should make it easy to monitor web applications that exist behind the firewall, either on the WAN or LAN. Measuring the performance of SD-WAN links, traffic and segment routing is critical.
SaaS and Office 365 Support
A proper digital experience monitoring solution should support ALL of Office 365 and other SaaS services. A key benefit for SaaS is to deliver fast access no matter where the user is. As such, a DEM solution should be effectively monitor and troubleshoot Office 365 and other SaaS properties in one platform.
Cloud-to-cloud and public cloud monitoring
Cloud-to-cloud monitoring combined with on-premises monitoring is critical for comparing and benchmarking network performance. Monitoring externally facing applications from one DEM platform is a bonus.
Easily installed
A branch office network monitoring solution should be easy to setup, configure and transform as your network and branch offices may be constantly changing. It should have API support and be flexibly configured.
Intelligent alerting and root-cause correlation
Intelligent alerting and anomaly detection is critical to a good DEM solution for remote offices. Being able to serve proactive notifications and long-term trending in the same platform is critical.
End-user simulation on Windows platforms
Capturing and emulating end-user application experiences requires running on Windows where most corporate end-users spend their day.
Voice, VoIP, and Video Support
Digital experience monitoring solutions for the branch office require Voice, VoIP and Video monitoring. Platforms like Microsoft Teams, Skype, Slack and Zoom are becoming prevalent for collaboration with branch and remote users.

As businesses grow their telecommuting, make acquisitions and have more branch office needs, the dependency on remote collaboration through voice and video grows. Being able to capture telemetry for Voice and Video and detect issues is critical to a proper DEM solution.
Integration with DevOps and ITSM solutions
Integrating with IT Service Management solutions like DataDog, Microsoft SCOM, Splunk Enterprise, Service Now or Remedy is an important part of reducing Mean Time to Repair (MTTR). Simulating digital experiences across an enterprise will generate real time telemetry that can feed into these operational systems for savings in root-cause analysis.
Low-level telemetry into dependent services like DNS, Proxies, Firewalls, Gateways
A DEM solution that captures lower-level networking detail can assist with troubleshooting and speeding time to resolution. Often, branch offices and remote users don't have dedicated IT staff to diagnose so the more telemetry the better.
Pinpoint performance problems as either local to the branch or global
Determining whether an issue is global or local to the branch office is critical to branch office network monitoring solutions. Crowd-sourced Internet insights assists with triaging outages and slowdowns.
High Return On Investment (ROI) for Branch Office Network Monitoring
While a large set of requirements were covered, the proper solution can pay for itself quickly with a rewarding Return on Investment (ROI). Detecting branch office outages and fixing slow network performance increases employee productivity and retention. And this improves the bottom-line and top-line for a business.
Now is the time to invest in a cloud-based Digital Experience Monitoring solution.